Holding and flying the flag high for the original Range Rover, fourth generation of this revolutionary vehicle is the most luxurious Range Rover to date. Finding a replacement engine for such a jewel can be an uphill task. However, if you are trying to find a replacement engine for Range Rover Vogue MK4 then you have landed at the right place. Vogue Technics is the best place that can provide you with a used or reconditioned Range Rover engines at an affordable price. Best thing is that you don't even have to leave the safety of your home to get this process done as we provide the facility of booking the services online or over the phone.
Vogue Technics Your Ultimate Replacement Engine Provider
We have been providing used and reconditioned Range Rover Vogue MK4 engines for last 2 decades and always have proud ourselves in providing best and robust engines from our stock. We offer unmatched services when it comes to Range Rover owners. Our investments in Range Rover specific tools and infrastructure makes us one of the best facilities for the engine replacement and fitting. We have one of the largest stockpiles of reliable and robust used and reconditioned Range Rover engines. If for any reason, we are not able to provide you with the engine that you require, then we offer to rebuild your existing engine. Our engine rebuild ensures a standard that is no less than a new engine. A rebuild engine is as reliable and robust as a new engine.
Range Rover, A Revered Icon
The vehicle was originally built to deal with the tougher terrains around undulating paths and mud around the farms. Range Rover of today is a far cry from that simplistic yet very efficient vehicle. Range Rover Vogue MK4 is the most advanced and luxurious Range Rover to date. A host of luxury trims, carpets, leather and gadgets accompany you when you pay a generous amount in price.
Engine
Range Rover comes with four options of power units under their bonnet. You get a base model with 3.0 TDV6 or 4.4 SDV8 of the same age and mileage. Or you can get 4.4 SDV8 or even better 5.0 or 5.0S in models such as Autobiography for performance-based drive. Fuel economy differs with each power unit and can be anywhere from 19 mpg to 27mgp depending on the engine and territory.
Range Rover has held the prominent position in SUV arena for over 4 long decades and it is not without a reason. This vehicle has always provided supreme handling with stunning design and it some how continues to do so to this day.
What you Need to Know Before Engine Replacement
A new Range Rover might be the best option for an SUV but reliability of a Range Rover especially for Vogue MK4 is not something that an owner of this vehicle would admire. In many surveys, Range Rover MK4 sits in the bottom of the luxury SUV class. Battery, gearbox and suspension faults are the usual culprits. If your workshop suggests an engine replacement then you should know what kind of engine replacement options are available to you.
You generally have 3 options available to you for engine replacement. You can buy a brand-new engine from the approved dealership but problem with this option is that you have to spend a large sum to buy and get the engine fitted from them. You can save significant amount when you choose to buy a used engine instead. Or, you can buy a reconditioned Range Rover Vogue MK4 engine which is a used engine but is taken apart and any part that require replacement is replaced with brand new parts. This engine is significantly less in price but is as good as a new engine when it comes to performance or reliability.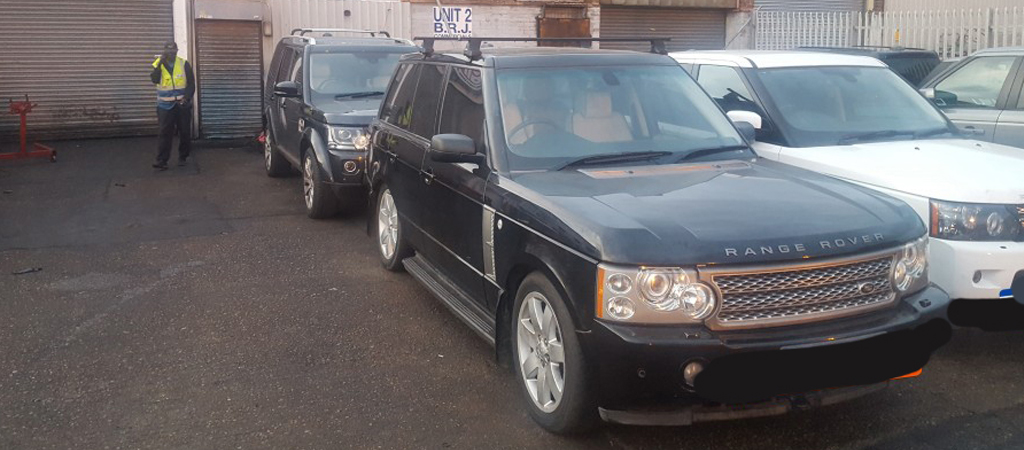 Exterior
There aren't many SUVs that have such a regal presence on the road as a Range Rover. Vogue MK4 is no stranger to this phenomenon either. You get the high seating position, floating roof, and flowing lines and graphics, this vehicle still looks heads and shoulders above then the rest of the competition. Its design is effortless, iconic and royal as always.
Interior
As usual, Range Rover has the way to produce a comfortable, stylish and refined cabin in an effortless way. Every Range Rover comes standard with leather seats, heated leather steering wheel, and wood trim. There is countless trims and options available as you start to pour in cash. There is plenty of room in the cabin for 5 adults and their cargo with ease. You get plethora of gadgets as well such as infotainment systems, double screens apple and android play and so on.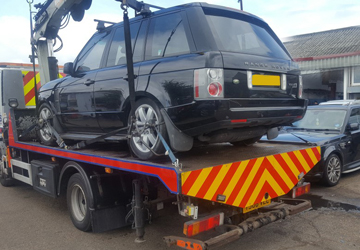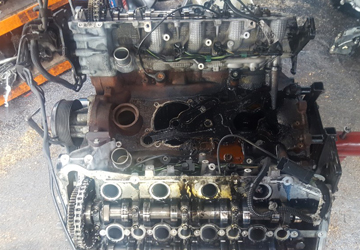 Technology
Range Rover Vogue MK4 is laced with latest technology and gadgets it has interactive headlights that responds to light and manoeuvrability, a WIFI hotspot that can secure up to 8 devices, various charging points, and doing various task via your phone. You can have head up display and advance multifunction steering wheel. You get collision warning and emergency braking, land departure warning and adaptive cruise control.
Complete Customer Satisfaction and Huge Savings
100% customer satisfaction is of utmost importance for us. We believe that a satisfied customer can bring more business to us and build a long-term business relationship. We offer written warranty with each engine that is being sold on our portal or in our facility depending on the price and condition of the vehicle.
We also offer up to 60% savings when you buy the engine from us. Here is how it works. Buying a brand-new engine from the dealership is almost 50% more expensive than what you may pay for a used engine from us. You can earn another 10% savings when you take advantage of our festive sales in festive periods.
Delivery Options All over UK
Any good business should have the ability to understand that not every customer is the same and not every customer has the same time available in their busy life. So, to accommodate such customers, we take special steps to provide relief. We organize quick and reliable delivery options for our customers. We can arrange a delivery all over United Kingdom at affordable prices. You can buy the replacement engine online and we can arrange it to be delivered at your doorstep without you having to leave the safety of your home.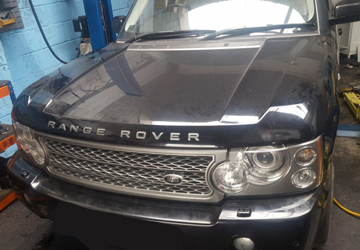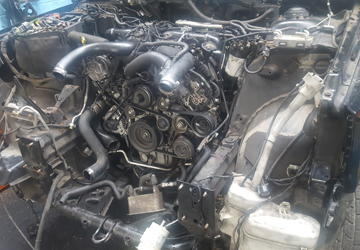 Another service that we provide is that you can ask us to pick up your vehicle where ever it is. We pick up the vehicle from your specified address and bring it to our facility. We replace the engine and do our usual testing to ensure the quality of engine replacement. Once we are content, then we drop the vehicle back at your door step. Only way to see how much change we can bring to your life is to book our services and see it for yourself. Our online and on-site staff is always willing to help when you come in for a booking or repair. We look forward to see you at our facility soon.