Luxurious, Tech Savvy Mini Range Rover
Range Rover Evoque is the smallest Range Rover that set the trend for mini-SUVs with ultimate luxury details. The genesis of compact SUV was born with the help of the evolution of Range Rover Evoque. The idea was to introduce an SUV that was compact in size but high on luxury and styling and fortunately the idea clicked and Range Rover Evoque became one of the best-selling Range Rovers.
Its exterior is chiselled out and muscular with clean and unique lines, the stylish front grill and beady eyed headlights make it look like a true 21st century work of art. New Range Rover Evoque now comes with longer wheel base to accommodate the passengers at the back seat. Longer wheelbase ensures that passengers at the back are as comfortable as the one in front seat. Wheelbase may have extended but to the naked eye the difference is hardly noticeable.
Most of the Evoque models are powered by 2.0 litre four-cylinder turbocharged engine and all wheel's drive. It takes around 7 seconds to achieve 0-60 mph and give a respectable fuel average of 20 mpg in the city and 27 mpg on the highway. If it is lacking in performance when compared to its rivals than it makes it up with the off-road ability. Its all-wheel drive and multiple driving modes makes the off roading a pleasure.
What sets this vehicle apart from others is that it's not a cross over between a hatchback car and an SUV. Instead, Range Rover kept the ride high and seat height in particular so that the driver gets the feel of an SUV. It does have its drawbacks as the handling is not as sharp as a cross over but when it comes to a compromise between its off-road ability and sharp handling, people prefer a vehicle that can go anywhere.
Interior and cabin space are understandably tight as it is smaller in size when compared to its bigger models. If you end up at the back then chances are that you will feel confined. With standard leather upholstery and interior materials, it is certainly a nice place to be. Standard features include dual-zone automatic climate control, 10-way power-adjustable front seats and ambient interior lighting. There is enough space for luggage as well.
Common Problems and Engine Replacement for Evoque
Range Rover Evoque is a fantastic vehicle with so much technology crammed into the vehicle. Its off-road ability and all-terrain response are as legendary as its predecessors. When you take a vehicle to its limits on a regular basis then it is bound to get problems and Range Rover Evoque is no stranger to those problems either.
Top Range Rover Evoque problems include electrical problems, leaking fuel rail end caps, defective engine routing harness and air suspension problems. If these problems bother you once in a blue moon, then it's fine and you should get them fixed but if the workshop visits become a regular ritual, then you should think about the engine replacement or engine rebuild.
Getting the engine from the dealership may sound like an easier and more viable option but bare in mind this is also the most expensive option as well. You can save money when you contact a reliable and trusted workshop like Vogue Technics who always has enough Range Rover used or reconditioned engines in stock and if by any chance we do not have the required engine available then we ensure to rebuild your existing engine to the highest quality.
Why Choose Vogue Technics
Over the 20 years of our operations, we have gained experience and have trained our staff in fitting and replacement of the Range Rover engines in particular. Our experienced mechanics are well trained and have wealth of valuable experience under their belts to get any job done. We invested in a purpose-built workshop that was focused on Range rover equipment and we employ modern practices to replace or rebuild the engines to the best of our ability. We can guarantee years of stress-free driving when it comes to getting engine replacement or engine rebuild.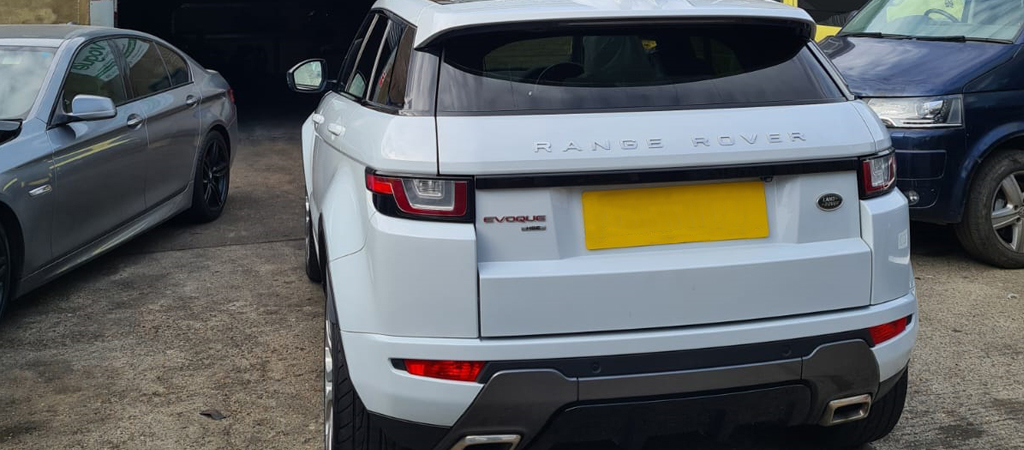 Complete Customer Satisfaction with Huge Savings
Our business model is required to provide 100% customer satisfaction to our customers. We do this by offering an unlimited written warranty on every engine that is sold over our portal depending on the condition of the engine. This provides an immense amount of confidence to the customer towards our way of doing business as they can claim the guarantee when there is any problem.
You can save almost up to 60% when you choose to buy a used or reconditioned engine from us instead of buying a crate engine from the dealership. You instantly save 50% and then there is a further 10% discount available on our festive sales. You just need to keep your eyes open and visit the site on regular basis to spot the sales.
Pick and Drop Service Available
All of us live busy lifestyles and one way or other are too busy to invest so much time to find and the get the engine replaced and most of the time we cannot spare time to collect the engines from the workshop. Hence, Vogue Technics offers a fitting service where you can just bring your vehicle and get the engine replaced or you can contact us and we would collect your vehicle from where ever you want us from, bring the vehicle into our facility and get the engine replaced. We would do our routine testing to ensure the quality of the procedure is maintained and once we are satisfied with the results, we would return the vehicle back to the address that you provided us. This way you do not have to leave the safety of your home and we can complete the whole process without exposing you to any danger during the worst pandemic the world has ever seen.