Quality Used & Reconditioned Evoque Engines at Unbeatable Prices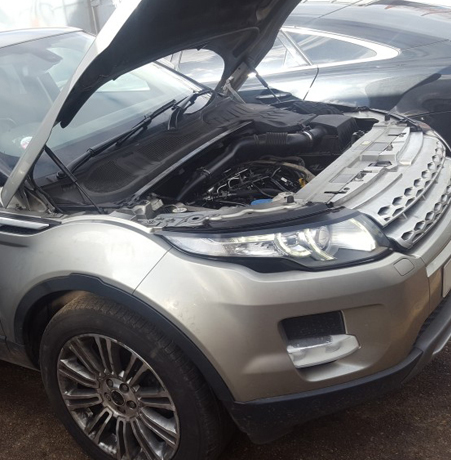 Vogue Technics, is the leading destination for used and reconditioned Range Rover Evoque engines. Our reputation as the number one source for quality replacement engines precedes us, and we have spent years perfecting our craft. Offering a multitude of solutions for the Range Rover Evoque engines, we bring customers from all walks of life the relief they need when their engines fail.
Our services cater to all variants of the Range Rover Evoque, including the petrol engine models, diesel, diesel engine, and hybrid engines. We understand the intricate design of Land Rover's engines, the fuel economy considerations, and the rigours of off-road and real-world driving. We know the reputation of the Land Rover Range Rover Evoque as a good-to-drive SUV, and we work to uphold this reputation by providing superior engine repair, reconditioning, and replacement.
With our commitment to delivering unrivalled services and products, we assure our customers that the performance and efficiency of their Range Rover Evoque engine, whether used or reconditioned, would remain uncompromised. Trust us to bring you a range of affordable and top-quality engine solutions tailored to your needs and expectations.
Why Choose Our Used and Reconditioned Engines?
We're not just about selling engines. We're about providing solutions. When you buy engines from us, you can trust that they have been rigorously tested to meet our high standards of quality. Our used and reconditioned engines provide an affordable solution to engine failure while ensuring your Range Rover Evoque continues to deliver
the ride quality and performance you've come to expect.
With us, you can find a variety of engine options, from a 2.0-litre petrol engine to a three-cylinder petrol engine. Each of our engines guarantees good body control, optimal fuel economy, and impressive levels of performance.
Expert Engine Repair and Reconditioning
Our team of seasoned mechanics and technicians are experts in the repair and reconditioning of Land Rover engines. We handle everything from simple tune-ups to complex engine overhauls with equal precision and care. We provide the expertise necessary to maintain the driving position, steering wheel, and centre console integrity while guaranteeing optimal performance.
Additionally, we offer repair and reconditioning services for all-wheel drive and front-wheel drive systems, ensuring your Evoque is ready for any terrain. We understand the importance of maintaining the Evoque's ground clearance and wading depth for off-road capability, and we ensure these features remain uncompromised.
High-Quality Reconditioning Services
We understand the vital role that the engine plays in defining your Range Rover Evoque's performance. Our reconditioning services are designed to enhance the longevity and efficiency of your used or replacement engines, delivering a performance akin to a new Range Rover Evoque.
Our reconditioning process involves a comprehensive engine overhaul - disassembly, cleaning, inspection, replacement of damaged parts, and reassembly. We take care to ensure that every reconditioned engine, whether it's a 2.0-litre petrol engine or a 2.0-litre diesel engine, delivers excellent fuel economy and adheres to 2023 emission standards.
Expert Installation Services
After reconditioning or repairing your Range Rover Evoque engine, our team of technicians conducts expert installation services. These services ensure that your engine's integration with other systems in your SUV, like the automatic gearbox and electric motor, remains seamless, maintaining the driving position, ride and handling that suits the Evoque.
To ensure perfection, our team conducts multiple test drives to confirm that everything from the response of the steering wheel to the performance of the all-wheel drive system aligns with the standards of Land Rover.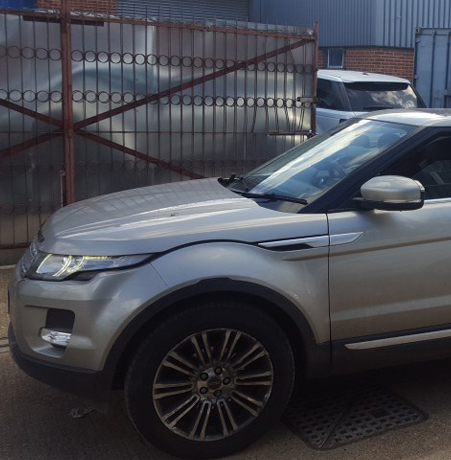 Affordable Prices and Excellent Savings
Buying engines, especially used and reconditioned engines, can often be an expensive affair. At Vogue Technics, we believe in providing our customers with exceptional value. We offer up to a 40% discount on online queries for used and reconditioned engines.
Our team constantly monitors the market to ensure our prices are competitive. We believe that owning a luxury SUV like the Range Rover Evoque should not mean breaking the bank when it comes to engine repairs or replacements.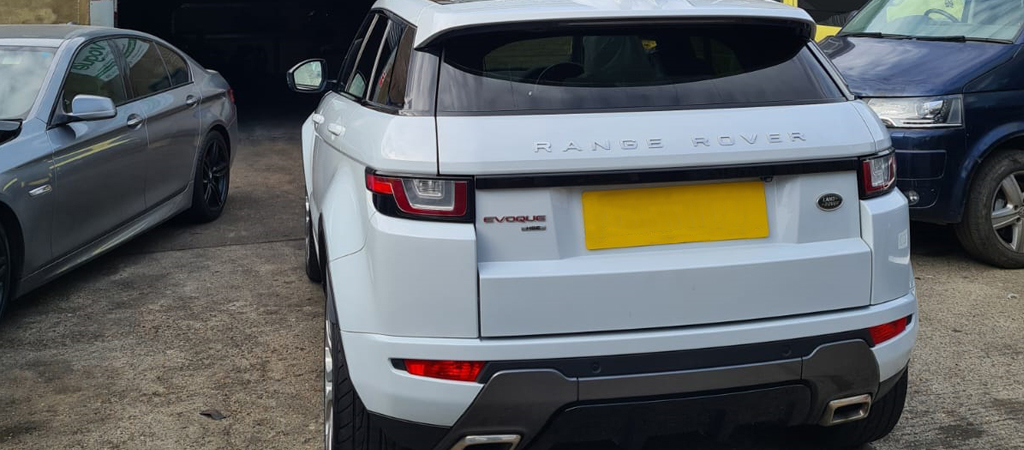 Reliable Delivery Services
We understand that not every customer would want to repair their engines from us. For those looking to buy engines for DIY repairs or their trusted mechanics, we offer reliable and prompt delivery services.
We package your used or reconditioned engine securely and deliver it straight to your doorstep or preferred address. Our delivery service spans nationwide, ensuring that every Range Rover Evoque owner can enjoy the benefits of our top-quality engines, no matter where they are.
Genuine Range Rover Evoque Engine Parts
To ensure the longevity and optimal performance of your Range Rover Evoque engine, we use only genuine Land Rover parts in our repairs and reconditioning services. This approach ensures the SUV's signature refinement, whether you're driving an entry-level D165 model or the top-trim P300e plug-in hybrid.
Exceptional Customer Service
At Vogue Technics, we prioritize customer satisfaction above all else. Our team of customer service representatives is always available to answer your queries and guide you through the process of buying used and reconditioned engines. We strive to make your experience as smooth and rewarding as possible.
Remember, at Vogue Technics, your Range Rover Evoque's performance is our priority. Trust us to deliver exceptional engine repair, reconditioning, and replacement services that stay true to the spirit of this iconic SUV. Contact us today and let us help you keep your Range Rover Evoque in peak condition.