A superbly elegant looking Range Rover Velar is the midrange offering from the legendary brand that caters the clients who would not want to splash too much cash on Evoque. If you are looking to replace the engine with another one for your Range Rover Velar then you have landed at the right place as the Vogue Technics is known for providing new, used and reconditioned Range Rover engines. We provide you any engine you require for a range of Range Rover models but if by any chance we do not have the engine you require, then we can rebuild your existing engine to the highest standards. You can complete the whole process from the safety of your home during the pandemic which is a blessing.
Visibly Pleasing designed Vehicle with Powerful Engines
Before the starting of the Velar era in Range Rover the demand from the designers and engineers was always to design a four-by-four vehicle that can specifically deal with rough terrains. It all changed with the introduction of Velar, the aim was to produce a vehicle that would not look out of place on any road setting. Without doubt, the designers and engineers responded and responded well. They created one of the best-looking Range Rover ever made and equipped it with the capability of going off road as well. The result was Range Rover Velar that worked brilliantly on and off road equally.
Velar was a vehicle that was designed to keep its occupants feel luxurious. Hence, the Interior was designed keeping in mind that this pretty face would be predominantly deployed in urban jungles and this was the reason it was equipped with quality materials and the latest gadgets. Standard offerings included multiple speakers, an infotainment system, in-dash navigation, phone and audio connectivity via Bluetooth.
There are enough driver assists to make the driving this large vehicle piece of cake such as automated braking, lane-keeping assist, blind-spot monitoring and adaptive cruise control. All this above comes to complement the standard equipment to complement automated emergency braking and adaptive cruise control on the Velar.
You enjoy a varied choice of engines while buying the Velar. You can choose the 247 hp turbocharged 2.0-litre four-cylinder engine with 0-60 in 7 seconds and an average of 20mpg urban or 26mpg on the highway.
If you are power-hungry and want a swifter choice then there are options that can take you to 395hp. Keep in mind that this also takes the price to a higher bracket. As far as the handling is concerned, this vehicle is based more on luxury handling rather than a stiff sporty ride. You can add air suspension for an additional amount to tackle the off-road territory better.
Range rover velar is a vehicle that takes you to an elevated circle of executive sports utility vehicles category where you can enjoy the exclusivity and luxury to another level.
Engine Replacement Options for Velar
Range Rover is not only sold over its supreme luxury but its reliability on rough terrains also plays a vital role in its sales. But as they say, if you add too much technology to the engine, the chances increase of something going wrong with it. This is the case with the Velar engine as well as it has a tendency to show minor or sometimes major faults with it. Obviously, you contact your workshop and get the minor faults fixed but if the faults keep reappearing then the ultimate option is to replace the engine.
When it comes to engine replacement, it pays to know your options. You can take the safest option and buy the brand-new engine from the designated dealership to eliminate any stressful situation. The only problem with it is that it's an expensive option and can cost you a fortune.
How We Can Help?
Here at Vogue Technics, we can help you save your cash and provide you with a used or reconditioned Range Rover Velar engine to cater for your needs. Our extensive stock always has all sorts of Range Rover engines at the most affordable prices. You can either buy a used or reconditioned engine.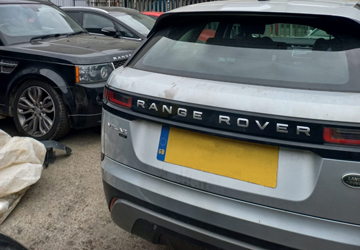 A reconditioned engine is basically a used engine that is taken apart to see if there are any suspect parts that require changing, we change them with brand new parts and reassemble the engine. You can save a significant amount when buying any of those engines and is as good as a new one with its performance and reliability.
If in any case, we do not have the required engine, we guarantee to rebuild your existing faulty engine of Range Rover Velar to the highest of the standards.
What Makes us the Best Choice?
Our extensive experience of over two decades makes us the best choice in the engine replacement and rebuilding process. Our workshop is equipped with the most up to date and relevant equipment that helps us replace and rebuild the Range Rover engines in the best way possible. We employ modern techniques to recondition or rebuild the Range Rover Velar engines and have the largest stock of those engines in the United Kingdom. Our engine restoration is one of its kind and we ensure maximum results when we go for a total engine rebuild.
100% Customer Satisfaction and Good Savings
Providing 100% satisfaction to our clients is of utmost importance to us. We offer a written warranty to our clients when they buy an engine from either our workshop or our online portal. The warranty depends on the condition of the engine and cab be anywhere between 6 months to 2 years. It provides a huge relief to any customer to be given assurance and give them the confidence to come back for more business.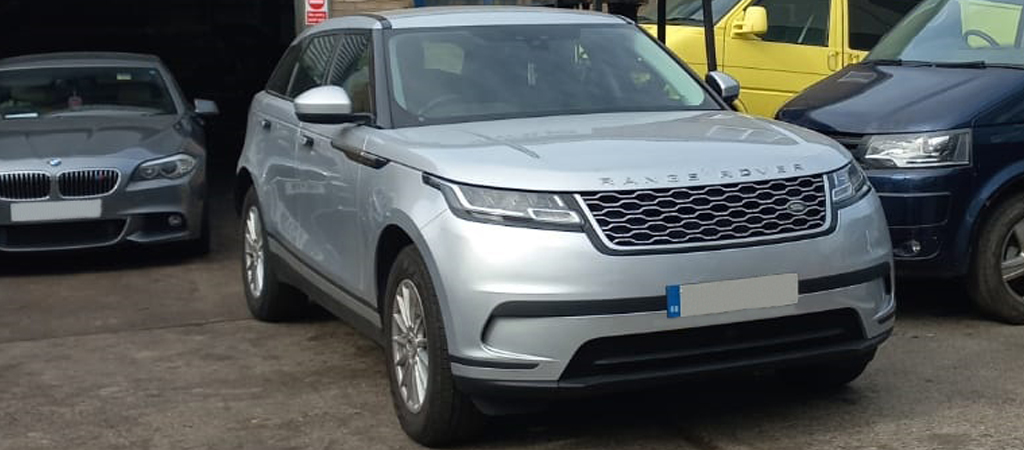 We also offer huge savings when anyone buys used or reconditioned Range Rover Velar engines. Our savings can elevate up to 60% as the used or reconditioned engine is almost half the price of the brand-new engine that is available at the dealership. There are further 10% savings available during the festive season so keep your eyes peeled to avail the exceptional savings.
We Offer Pick and Drop of Your Vehicle
It's not always possible for everyone to come and collect a used or reconditioned engine from us as we all have busy lifestyles. Hence, we offer a fitting service where you can just bring your vehicle and get the engine replaced or you can contact us and we would collect your vehicle from where ever you want us from, bring the vehicle into our facility and get the engine replaced. We would do our routine testing such as pressure testing and run testing to ensure the quality of the procedure is maintained and once, we are satisfied with the results, we would return the vehicle back to the address that you provide us for delivery. This way you do not have to leave the safety of your home and we can complete the whole process without exposing you to any danger during the worst pandemic the world has ever seen. It is not possible to understand the difference that our unique and extremely helpful service can make unless you book our services and bring your vehicle to get it fixed. So, we urge you to use the service to have a first-hand account.