You've reached Vogue Technics, the UK's leading specialists in providing high-quality, used and reconditioned engines for the prestigious Range Rover Velar. Whether you're seeking a replacement engine or need reconditioning services for your existing engine, we're here to meet all your Range Rover Velar engine needs. At Vogue Technics, we are not just engine suppliers; we are aficionados, devoted to ensuring every Range Rover performs at its optimum potential.
We understand that Range Rover Velar owners require only the best when it comes to their vehicle's performance. That's why we pride ourselves in offering an extensive inventory of engines to fit a wide variety of Range Rover Velar engine sizes and codes. Our selection includes top-quality reconditioned, used and refurbished Range Rover Velar engines for sale at competitive prices.
Our team of highly skilled engine specialists utilizes state-of-the-art technology and advanced methods to recondition engines, guaranteeing enhanced performance and prolonged life. If your Range Rover engine needs more than just a quick fix, we're your one-stop shop for everything from used Range Rover engines to replacement Range Rover Velar engines.
Your Choice for Buy Engines
If you're looking for a replacement engine, our UK-wide service provides an extensive range of engines, offering used and reconditioned options to suit all needs. From the Range Rover TDV8 to the Range Rover Classic, we have a wide selection of used and reconditioned Range Rover engines for sale. When you buy engines from us, you can be confident that you are purchasing a top-quality reconditioned or used engine.
Used and Reconditioned Engines for Optimal Performance
Used and reconditioned engines from Vogue Technics are not just spare parts; they are reliable solutions for those seeking to restore their Range Rover Velar's performance. Our used engines are sourced from low-mileage used vehicles, ensuring durability and optimal operation. Meanwhile, our reconditioned engines undergo a thorough restoration process by our skilled engine specialists. Every Range Rover reconditioned engine for sale is rigorously tested to meet stringent quality standards.
Replacement Engines to Revitalize Your Range Rover
Whether it's the heart-racing performance of the Range Rover Sport or the elegant composure of the Range Rover Vogue, we know that every Range Rover has its unique character. That's why we offer a wide range of replacement engines tailored to suit the specific model of your vehicle. Our replacement Range Rover Velar engines will breathe new life into your beloved vehicle, restoring its performance, power, and efficiency.
Reliable Engine for Sale
Every engine for sale on our platform is stringently examined and tested to ensure optimal performance. We provide a wide selection of engine codes and sizes for various Range Rover models. From the dynamic Range Rover Evoque to the luxurious Land Rover Range Rover Velar, we have the perfect engine for your vehicle.
Revitalise Your Range Rover with a Reconditioned Engine
A reconditioned engine is a used engine that has been meticulously rebuilt. At Vogue Technics, our reconditioned Range Rover engines undergo a rigorous refurbishment process, which includes replacing worn-out components with new, high-quality engine parts. This ensures your reconditioned engine from us delivers the same, if not better, performance as a new engine.
Quality Assured Used Engine
When it comes to used engines, we understand the concerns of Range Rover owners. That's why every used Range Rover engine we sell is thoroughly examined for quality and performance. We offer a variety of used engines for all Range Rover models, providing you with a cost-effective solution to your engine troubles.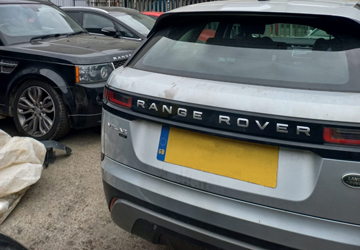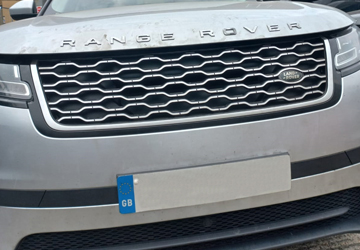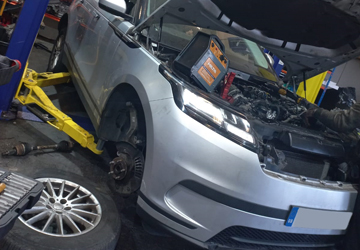 UK-Wide Delivery or Fitting at Our Garage
We believe in making our top-quality reconditioned and used engines accessible to everyone, which is why we offer UK-wide delivery. Whether you choose to have the engine fitted by our experts or decide to take on the task yourself, we can deliver your engine directly to your doorstep. You can also come and collect a used or reconditioned engine from us. It's all about providing convenience for our customers.
Special Offers and Discounts
Here at Vogue Technics, we are always looking for ways to reward our loyal customers. We are delighted to announce that we provide up to 40% off on online queries of used and reconditioned engines. This offer aims to make engine replacement or reconditioning services even more affordable for Range Rover owners.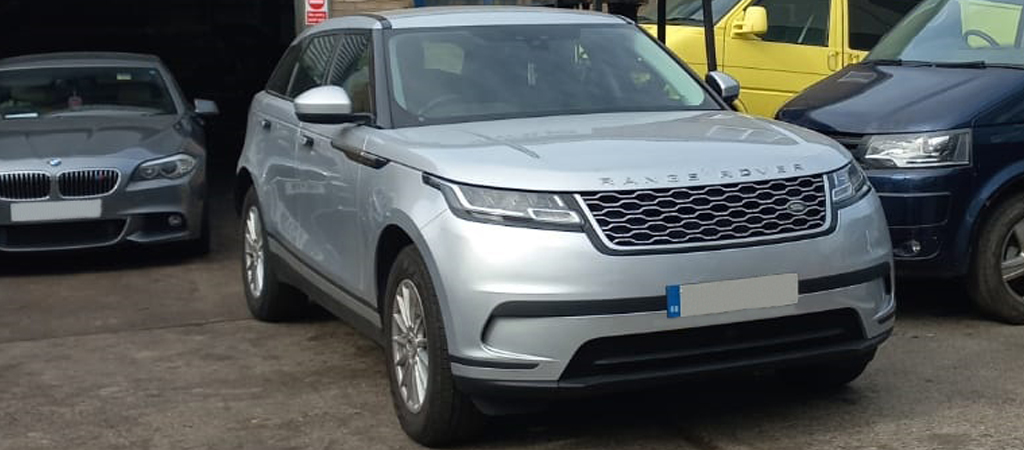 Free Delivery for DIY Customers
If you'd rather fit the engine yourself or prefer to have your local mechanic do the fitting, we've got you covered. If you choose not to have your engine fitted by us, we provide free delivery to your address. At Vogue Technics, we ensure that getting your engine is as easy as a few clicks.
We invite you to browse through our wide selection of high-quality reconditioned and used Range Rover Velar engines and experience the unrivalled service that Vogue Technics provides. Connect with us today and let's help you find the perfect engine for your Range Rover Velar.